In this exercise, you use a Scope step in the GenericFaultOWF orchestration workflow.
Note:
Even though the
SBM Application Engine
actually returns a named fault, for demonstration purposes, this exercise assumes that is does not.
After you complete the steps in this exercise, your orchestration workflow should look like the one in the following figure:
Figure 1. GenericFaultOWF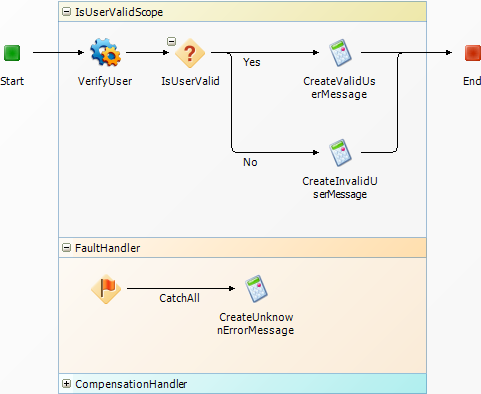 Later, when you run the GenericFaultApp Project, you will alter this orchestration workflow so it returns an error message in the Description field.
To use the Scope step in an orchestration workflow to handle generic Web service faults: