Release Control includes the following objects, which together manage the overall release process. The object relationships of Release Control are shown in the following figure.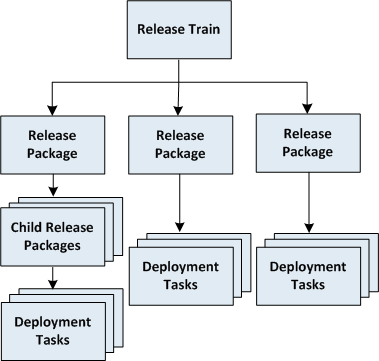 Release Trains

Release trains manage sets of release packages.

Release Packages

Release packages manage sets of change that are to be released together. You can define parent release packages that have child release packages. Only individual or parent release packages can be associated directly to release trains; child release packages cannot be directly associated.

Deployment Tasks

Deployment tasks manage the release activities.