Configuring the Administrative User Privileges
In SBM Application Administrator, you must give the administrative user all privileges to the Serena Release Control objects, such as projects, reports, and tables.
Example
The privilege settings for the Stage table are shown in the following figure.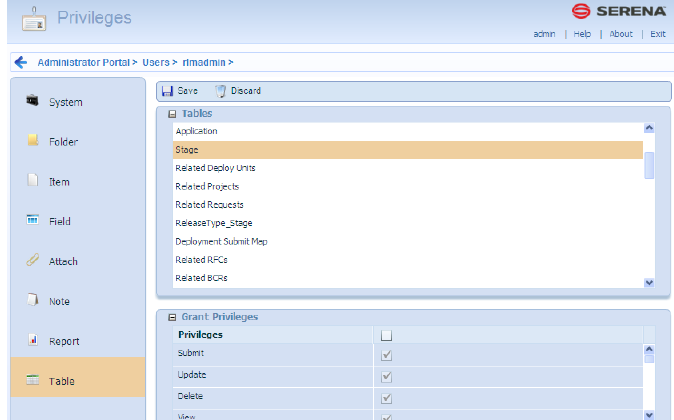 Documentation References
Complete documentation on managing user privileges in SBM is in the Serena Business Manager Application Administrator Guide in "About User Privileges".