Dev Change Requests Workflow
Change requests follow the workflow illustrated below. This workflow is implemented in the Dev Change Requests process app. Note that most work on change requests is expect to happen during the Develop & Test state in a project.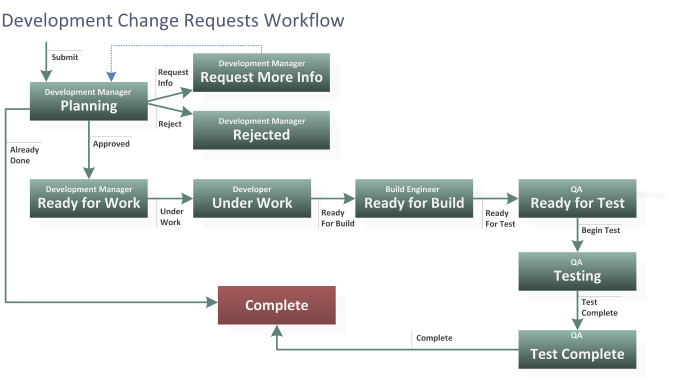 Integrating Change Requests with HP Quality Center / ALM
The following diagram illustrates the out-of-the-box integration points between Dev Change Requests and HP Quality Center / ALM.