Working on Tasks
Open a task to update and work on it. A typical dev task might look something like this.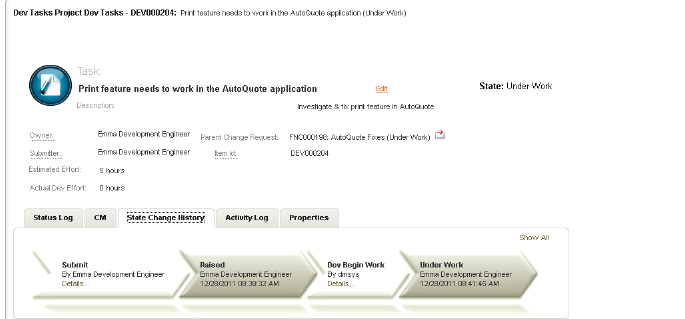 From a task, you can:
Review information about the task, including its change history, Dimensions CM relationships, Quality Center relationships, associated change requests, and attachments.

Transition a task from one state to the next. For example, to start working on a new task, click the Begin Work button.

Click the Edit button to modify properties such as the owner of the task, estimated work, and attachments.