Working on Packages
Open a package to update and work on it. A package might look something like this.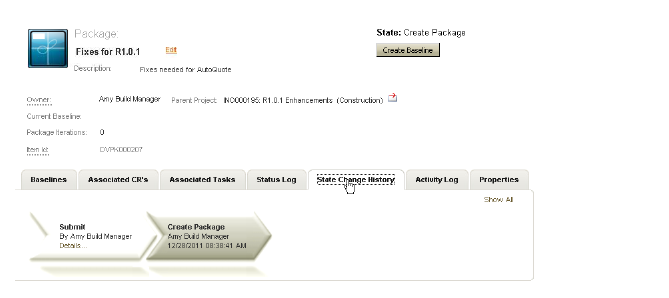 From a package, you can:
Review information about the package, including its change history, associated Dimensions CM baselines, and associated ALM project.

Transition the package to the next state in the workflow, for example if the package is in the Ready To Build state, you can click the Build button to transition it to the Building state. Note that you need the appropriate role, such as Build manager, to transition the package, otherwise the required button will not appear.

Click the Edit button to change core properties for the package, including associated change requests, title and description, and the project from the ALM Projects process app that is related to the package.