Deployment Process Template Workflow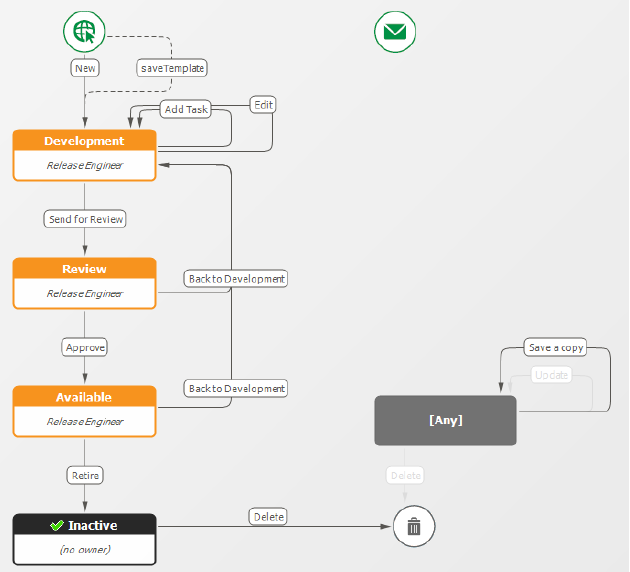 Deployment process templates follow this default workflow with Serena Release Manager. This can be tailored as needed to meet the needs of specific organizations.
Deployment process templates include the following states:
Development: The template is under work.

Review: Stakeholders review the template.

Available: The template is now available to use by other team members.

Inactive: The template is no longer available to use.